Football Development
We are pleased to announce the opening of our new Football Development Academies, which will run across multiple centres across the North West.
AGES 4-14
We welcome all, mixed football ability and experiences, this is an inclusive football development academy.
Whether you are new to football or looking to improve gameplay and match performance with your junior clubs.
THE TRAINING PROGRAMME 
We ensure all our session are small group, technical, and targets your child needs individually to help them reach their potential.
All our sessions will be ran by experienced and registered FA and UEFA License Coaches.
We have development a programme that works around 12 Technical football blocks/topics which coaches will deliver over a 4 week period before moving onto the next topic to ensure your child's continuous progression and attainment within that technique.
All sessions will be split across age appropriate groups and we will ensure small coach to player ratios. This enables our coaches to challenge players individually and increases 1-1 contact time.
THE TRAINING PROGRAMME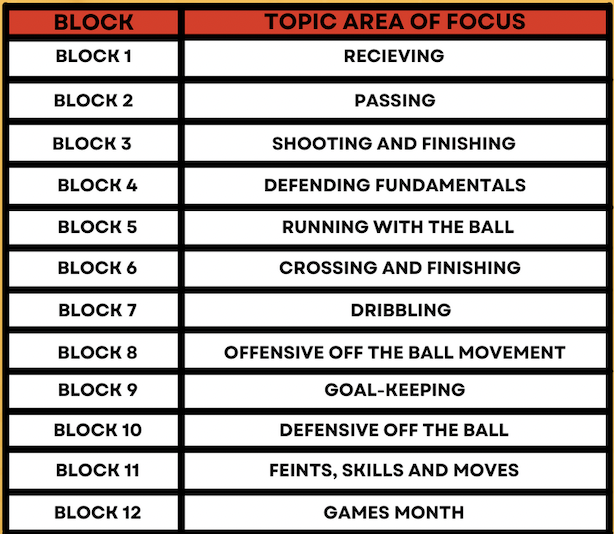 Times
and Locations.
WARRINGTON

ALTRINCHAM
MANCHESTER
LIVERPOOL
ST HELENS
WARRINGTON RYLANDS FC PRE ACADEMY:

IN ASSOCIATION WITH SUPERSTARS FOOTBALL DEVELOPMENT ACADEMY
We are delighted to announce a link with Warrington Rylands FC and help them provide a pre academy for 4-6 years olds to get their first taste of football.
Following on from this pre academy players will have the opportunity to join a newly formed Warrington Rylands FC Under 7's team.
Sessions will be ran by our Football Development Academy Coaches and will follow our tailored football programme.
Session Locations:
THURSDAYS 5-6PM: WARRINGTON RYLANDS FC, WA2 7RZ- ALL WEATHER PITCH OUTDOOR (NO STUDDED FOOTWEAR)
SATURDAY 9-10AM: ORFORD JUBILEE HUB, WA2 8HE- 3G PITCH (STUDDED FOOTWEAR ALLOWED)
PRICING/COST
FOOTBALL DEVELOPMENT ACADEMY: £20 PER MONTH (PAYED VIA MONTHLY SUBSCRIPTION)